Improving Yields in Agriculture: Polytunnels and Small Livestock Husbandry
In the project regions, most people live on subsistence farming, and many families are unable to produce enough to have sufficient food all year. This results in malnourishment, stunting, and even deaths of simple diseases like diarrhoea, especially in small children.
With activities like introducing vegetable farming in polytunnel greenhouses, the farmers are able to increase their yields and nutrition becomes more varied; improving animal husbandry (poultry and small livestock like goats) enables families to eat more nutritous foods. Many families are even able to gain a much-needed additional income by selling some of their products.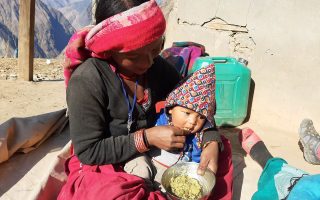 The community of Bhee in the remote north-west of Nepal (223 households, 1,513 inhabitants) will receive agricultural support to improve nutrition …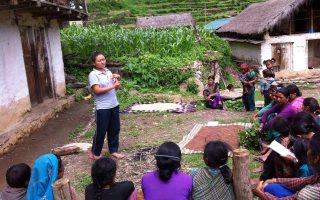 Capacity building is at the core of this project, in which 150 farmers in 2 communities in Mugu, one of the poorest districts of Nepal, received training and material support …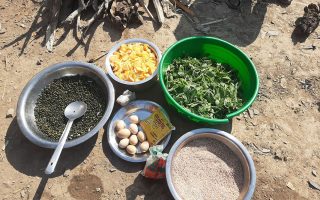 The overarchiing aim of this project is to reduce maternal and child mortality, in particular by improving healthcare provision …