Girls' and Women's Empowerment, Literacy, and Teacher Training
These are some of the modules of our interventions in education. There always is a particular focus on the inclusion of disadvantaged people – so-called "low-caste" groups and the poorest. And the people living in the project communities are always invited to participate in the planning and implementation of the projects.
PHASE addresses several levels in order to improve the access to education: by setting up "alternative classes" for children who live too far away from the nearest school, by training teachers and improving the learning environment, and by building or renovating buildings; by raising awareness for the importance of education within communities, by providing adult literacy classes, and by making sure that the most disadvantaged – children from "low" castes, girls, and the poorest – have access to quality education.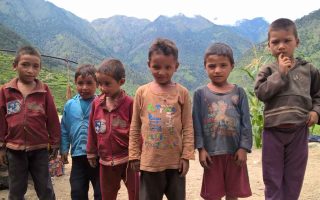 With the support of the City of Vienna – International, PHASE Austria implemented a focus programme to improve access to edcuation for disadvantaged children …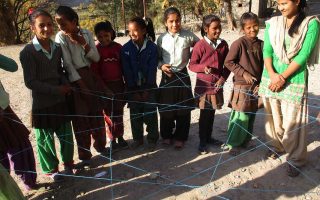 Around 240 teenage girls between 12 and 16 who live in remote villages in western Nepal learn about a range of issues in empowerment workshops …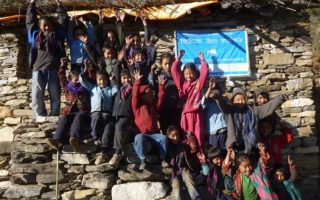 Alternative School in Chumchet
Following the women's literacy programme in northern Gorkha, the alternative class in Yarchu, Chumchet VDC that had been created in this context …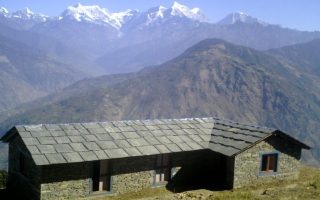 Himalayan Sherpa School, Hile
This project is thanks to Senta Vogl's personal engagement. She came to this remote village in Okhaldunga district with her long-standing guide Tendi Sherpa …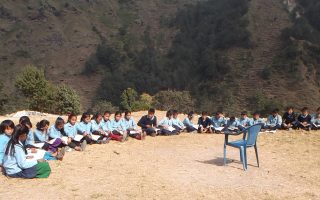 In cooperation with PHASE Nepal, PHASE Austria implemented a two-year focus programme in Bajura, one of the poorest and least accessible districts of Nepal …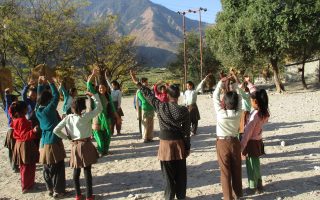 The main aim of this project is to improve education and life chances of women and girls in the region. We aim for more girls to complete secondary school …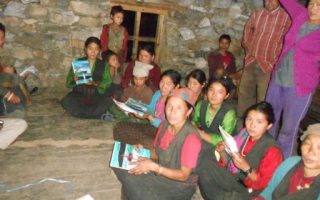 The programme's strategy is twofold: empowering women by providing literacy classes will also improve education chances of their children…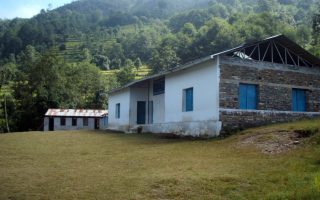 Secondary School in Hagam
The "School Leaving Certificate" exam, which is the condition for any further education, comes after grade 10 in Nepal. The nearest secondary school …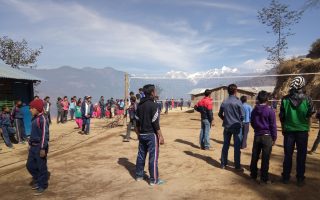 Life in remote communities in Nepal was disrupted by the earthquakes in April and May 2015. The Village Development Committee Rawadolu …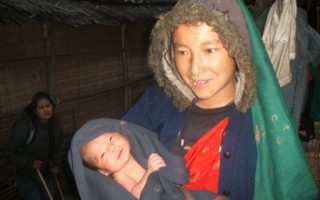 With support from the City of Vienna from its call "Child Rights and Development Cooperation", PHASE Austria implemented a project in 6 VDCs in Gorkha …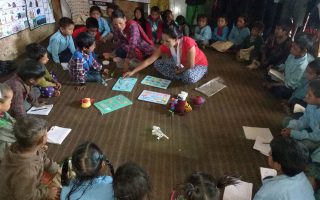 Improving the Learning Environment
After completing the Access to Education for Disadvantaged Children project, and confronted with the total lack of equipment in the schools, PHASE Austria decided to act …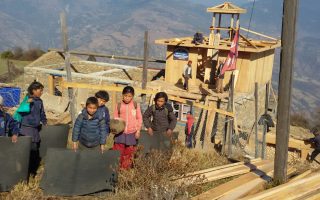 Reconstruction of the Hile School
The school, which had been badly damaged in the second devastating earthquake, the "aftershock" of May 12, 2015, and which had been funded by PHASE Austria …